Hi! We're LitPins&Co!
Have you ever read a book, fallen in love with the story and the characters and then made it your mission to find the perfect pin to show off your love for that book?
Well, that's how LitPins&Co started.
Just a good old bookworm searching for a bookish pin that didn't exist and thought, 'Why don't I just do it?' And so, the Victor Vale Was Not a ******* Sidekick pin was born, and so was LitPins&Co.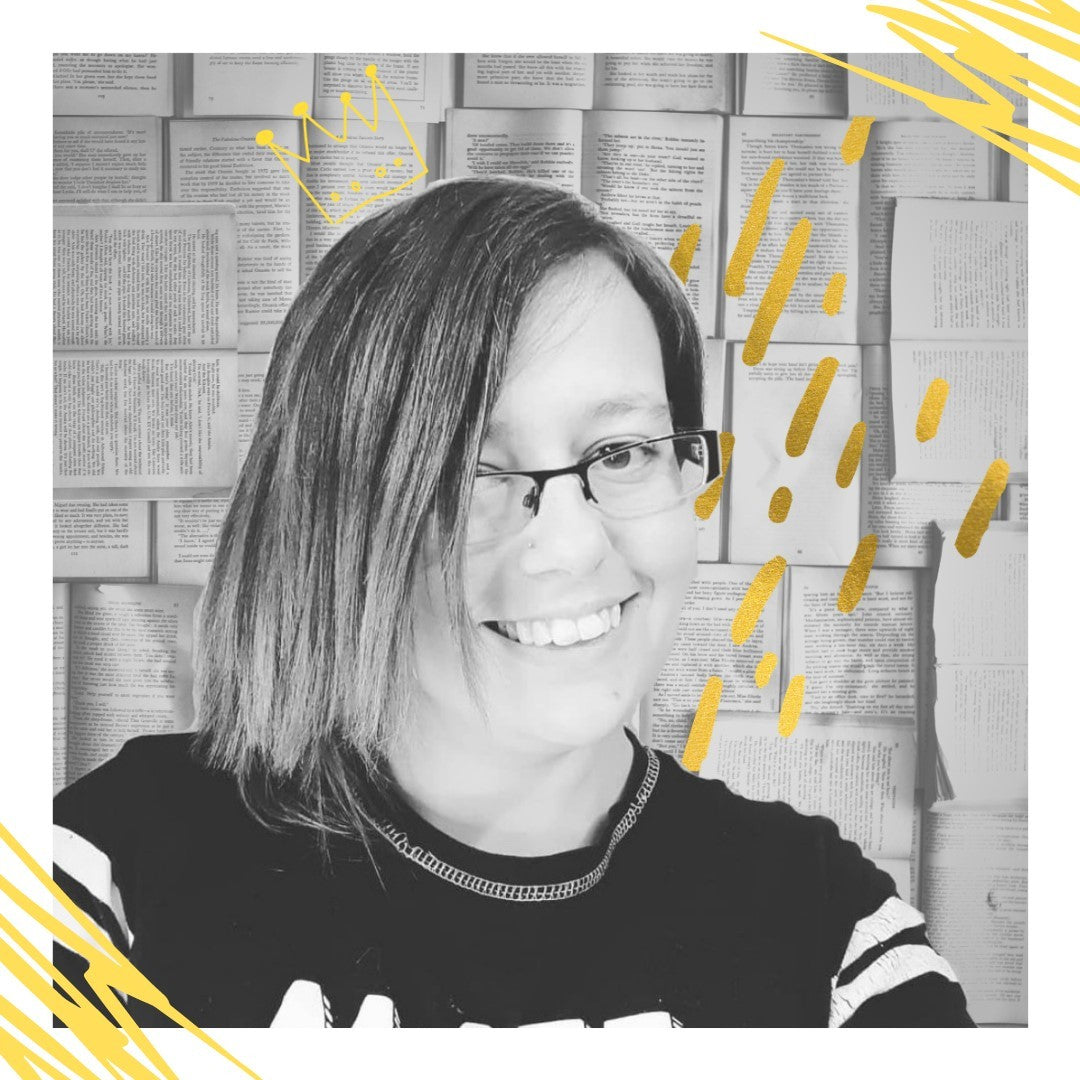 The Bookworm Behind The Pins:
Hi! I'm Jamie, the reader, collector, artist, marketer, web designer and general bookworm behind LitPins&Co!
I've always been a reader and an artist, but I never thought I could pair the two until university, where I studied Illustration and Graphic Design.
After graduating, I got a book lover's dream job and became a bookseller, and most of my days were spent talking to other readers and adventuring through fictional worlds for a sense of escapism. I'm a huge fan of sci-fi and fantasy, YA, MG and Graphic Novels, but I'll never say no to a good book, whatever the genre!
But it wasn't until I read Vicious by V.E Schwab - which is still, to this day, my all-time favourite book - that I put my love of art and fiction together to create the Victor Vale pin, my first ever bookish pin and what soon became the beginning of a creative adventure I had never anticipated.
Here are some other facts about me:
📚 My favourite authors include V.E Schwab, Leigh Bardugo, Derek Landy, Margaret Owen and Pierce Brown.
🐾 I'm a huge animal lover! Some of the assistants of LitPins&Co include my two guinea pigs, Cara and Chewie, and my two cats, Katniss Everpurr and Haymitch Apurrnathy, though I only use their full names when they've been naughty!
🖤 I ADORE Stitch from Disney's Lilo and Stitch. I collect figurines, pins, plushies, and more! I even have a tattoo!